Wanted to Share with Everyone the Pictures from Our Special Day.
Although we live in Texas the weather can be just as cold as anywhere's else in the winter.
Just the day before Our Wedding it was really cold out.
We had our doubts about being able to have Our Wedding on Horse Back like we wanted.
The Wedding Day was here and God was thinking of me because the day turned out to be a really nice sunny day. Couldn't of asked for a better day.
My Aunt is an Ordained Minister so she flew in from Indiana to Marry us here in Texas.
I rode Shetan my Favorite Steed, Doug rode Harley and my Dad rode SunDancer.


Now that the Wedding Day is Over I will be Busy Packing up everything for the Big Move.
We will be Moving to Flagstaff Arizona sometime around May and June.
Want to wait for the weather to be not so cold there for the move for the horses.
Soon as we get all moved in will post pictures of the new place where we will be.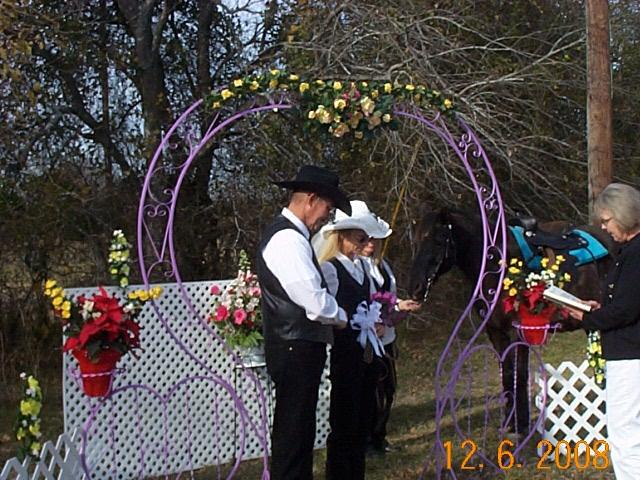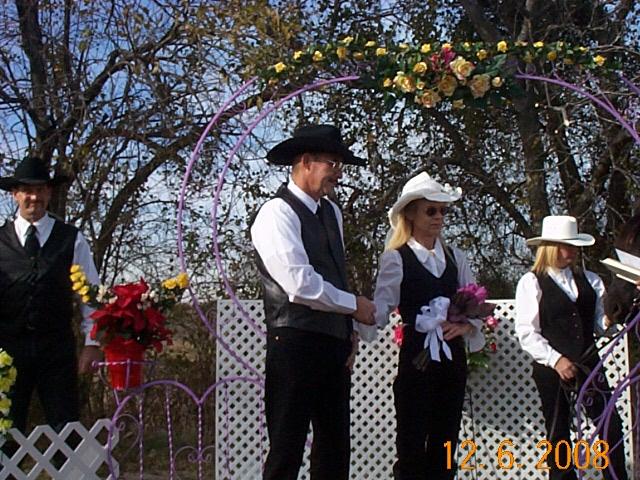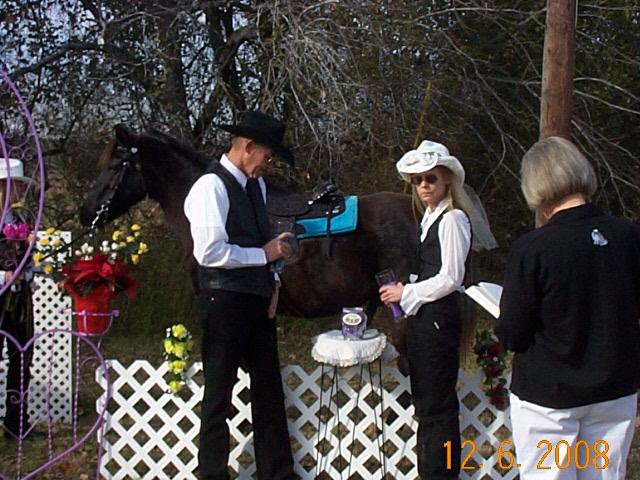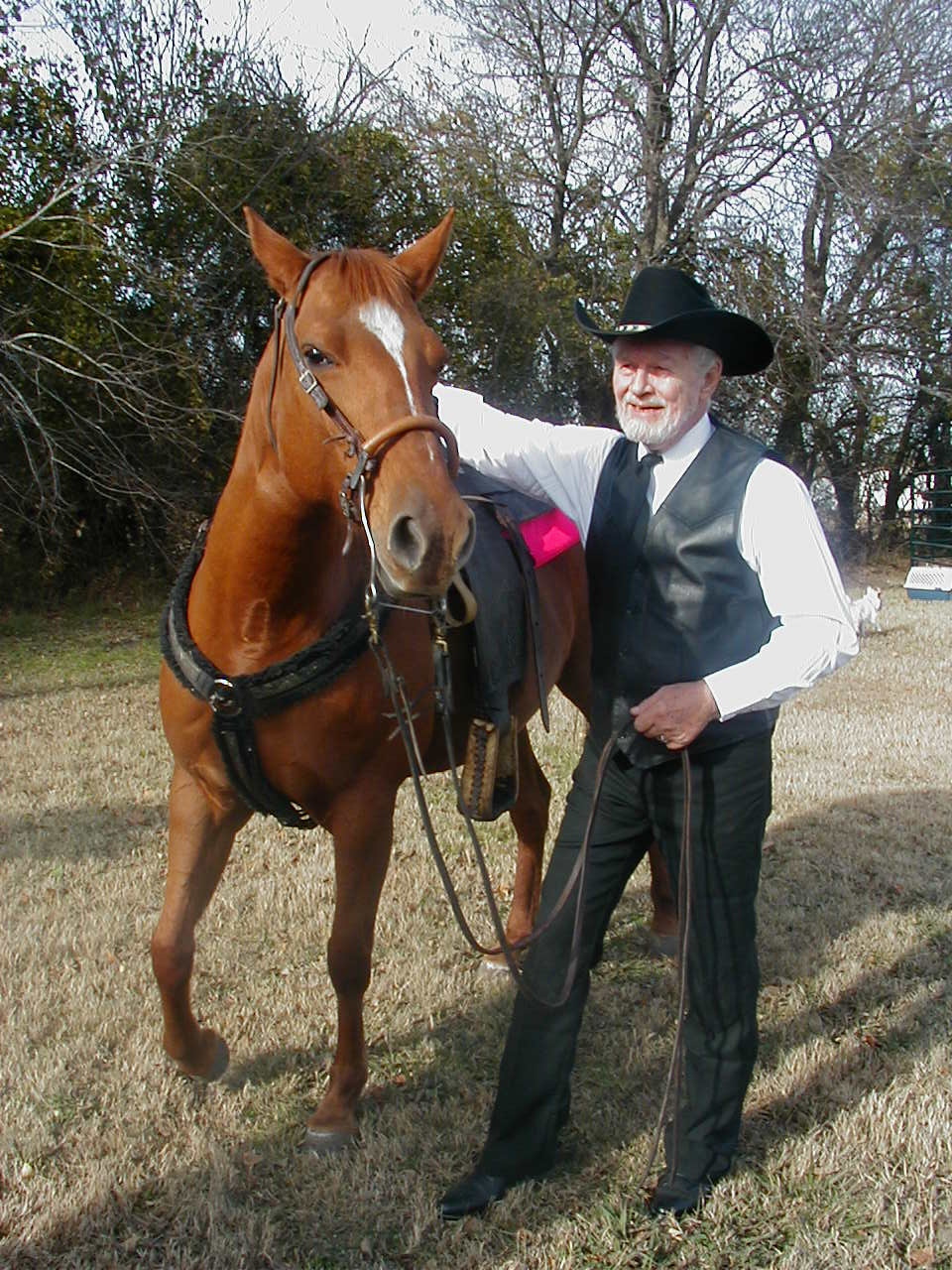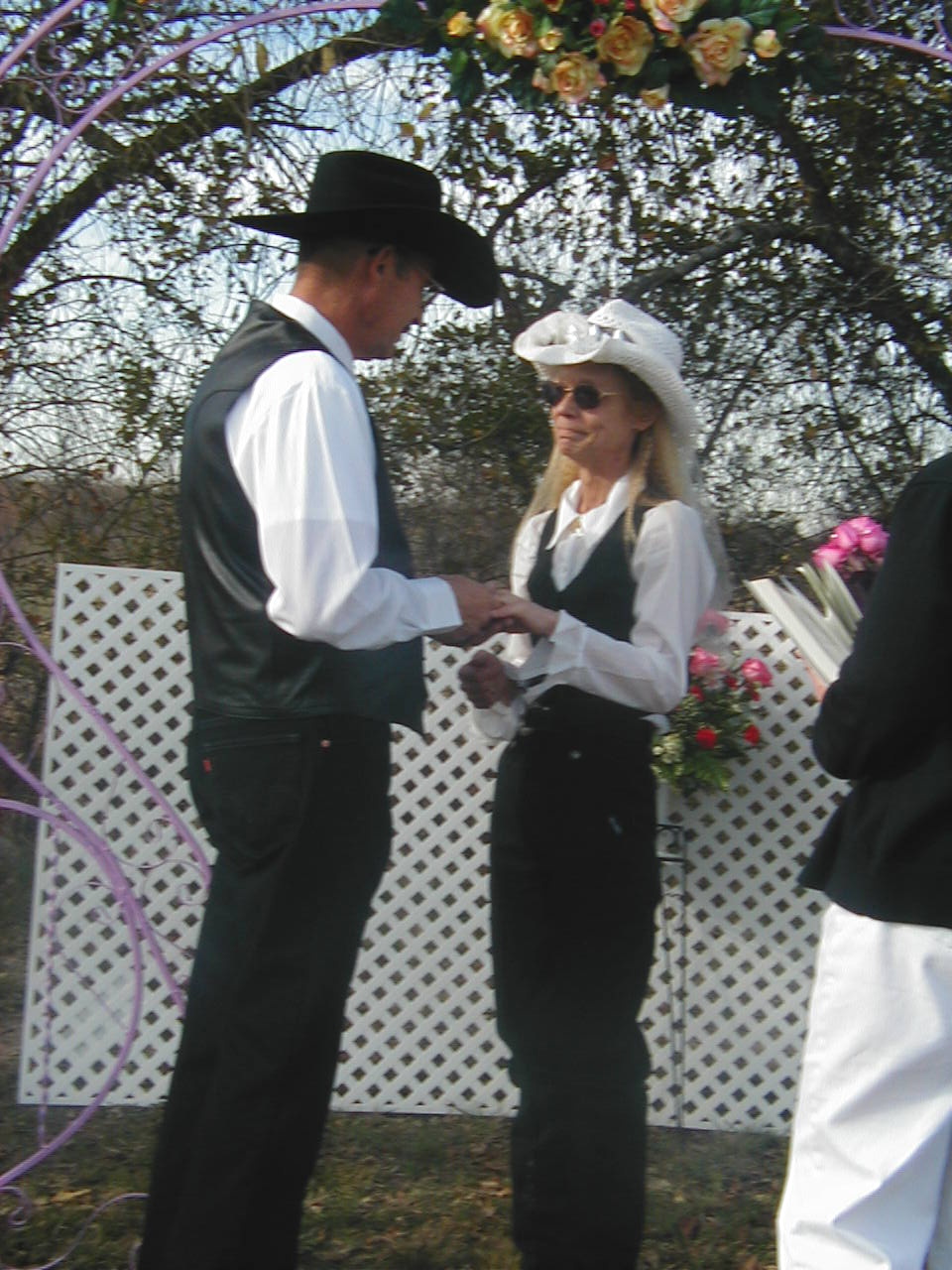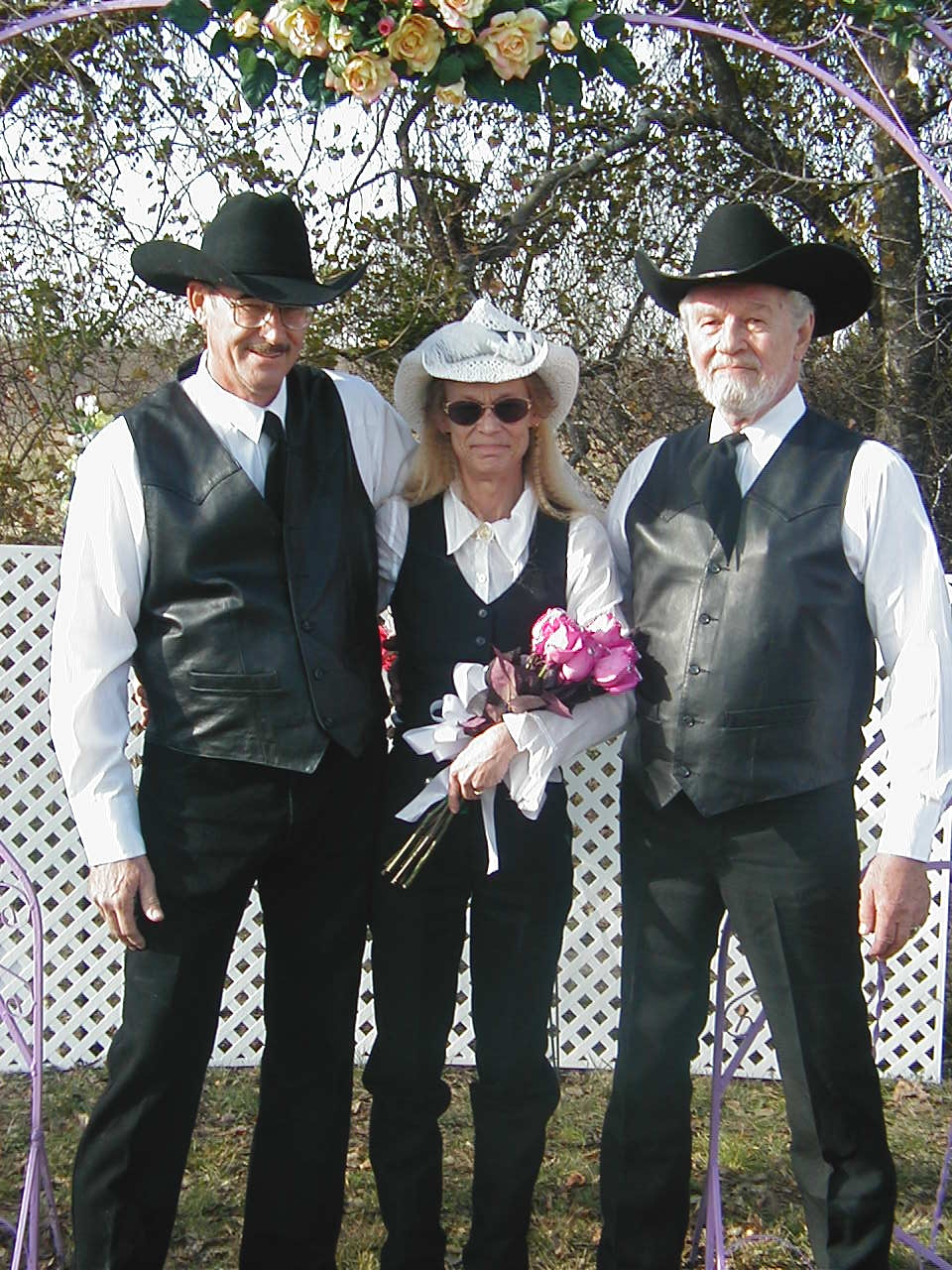 Dan, Doug, Aunt Marilyn, Koda & Sheila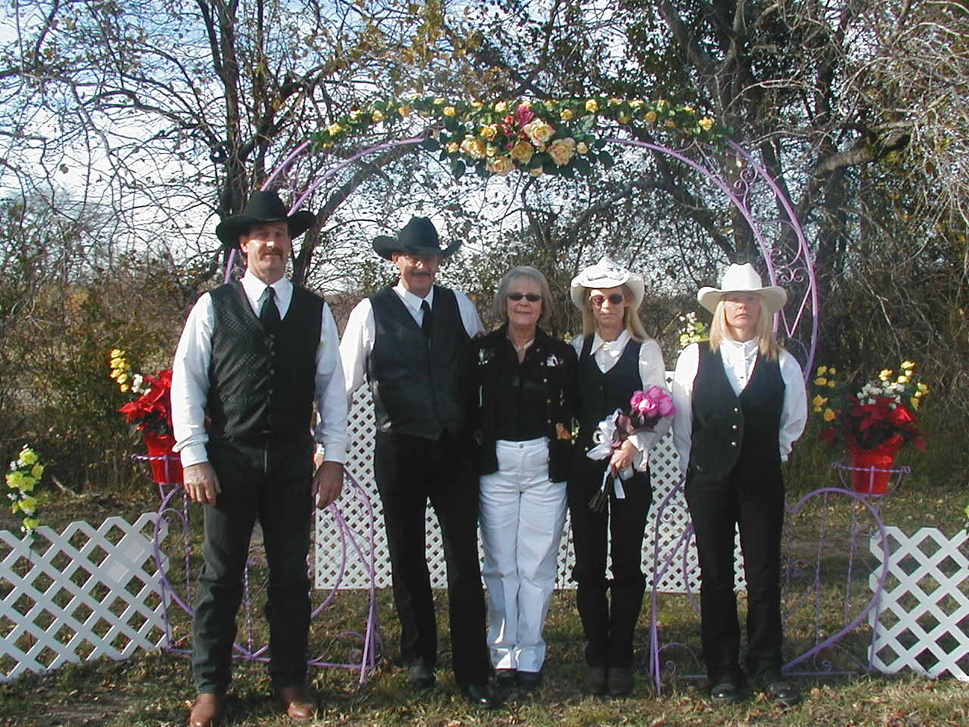 Maid of Honor: Sheila Jones One of my Best Riding Partners
Best Man: Dan Vella One of my Good Friends and Also my Farrier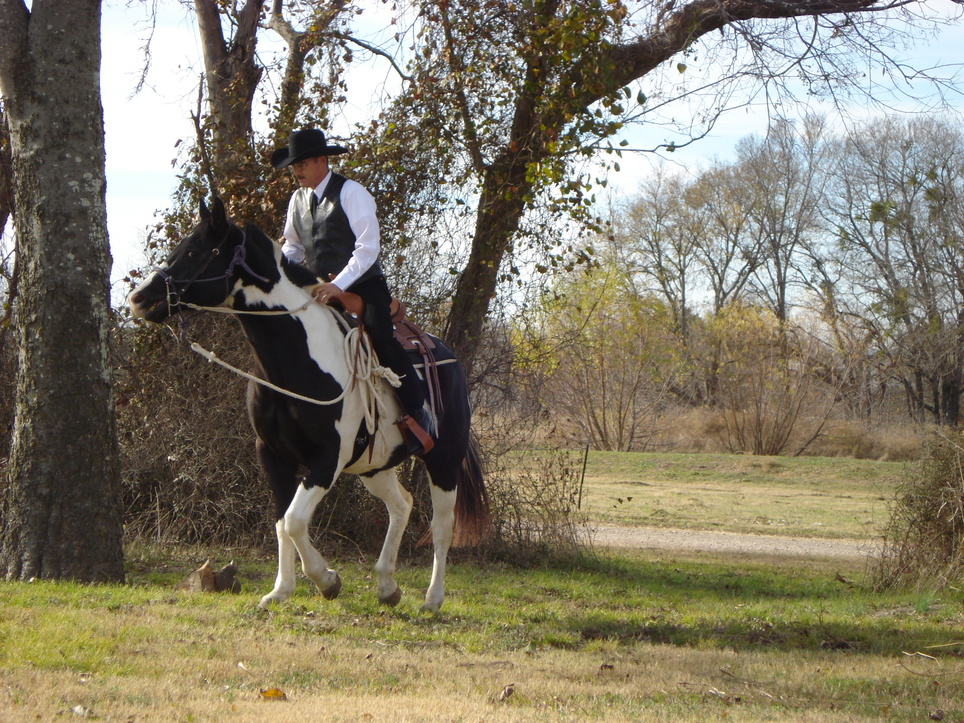 Doug The First One Down The Aisle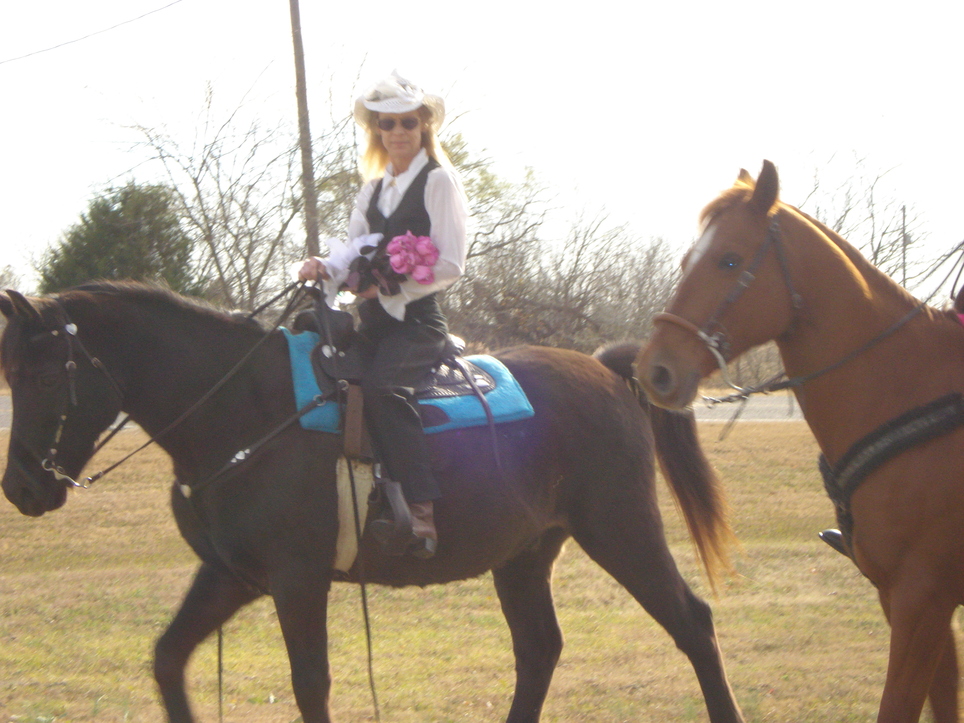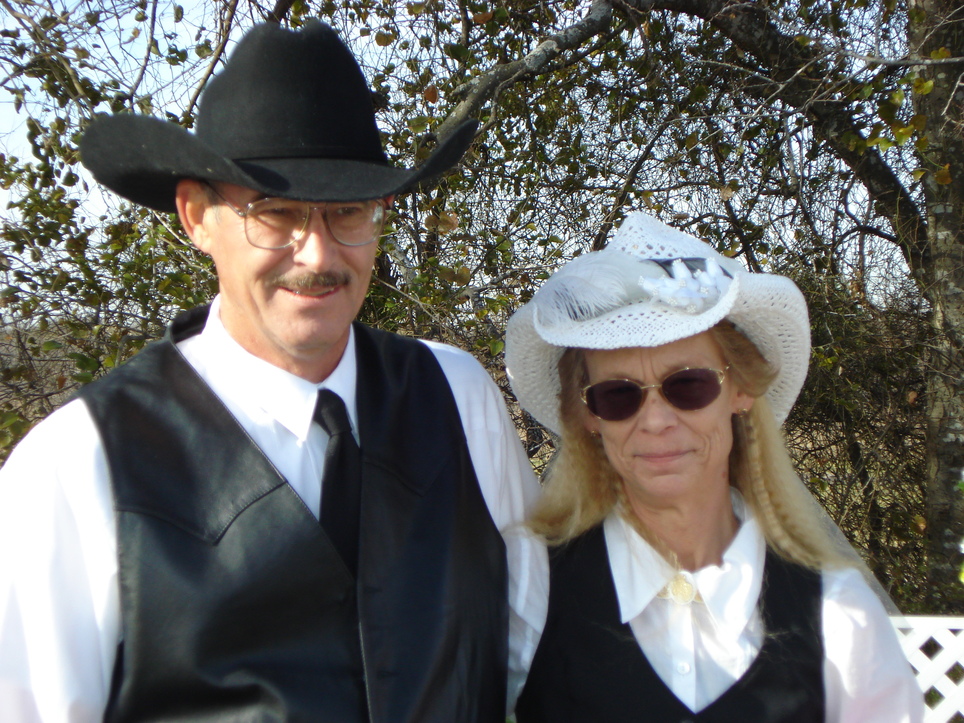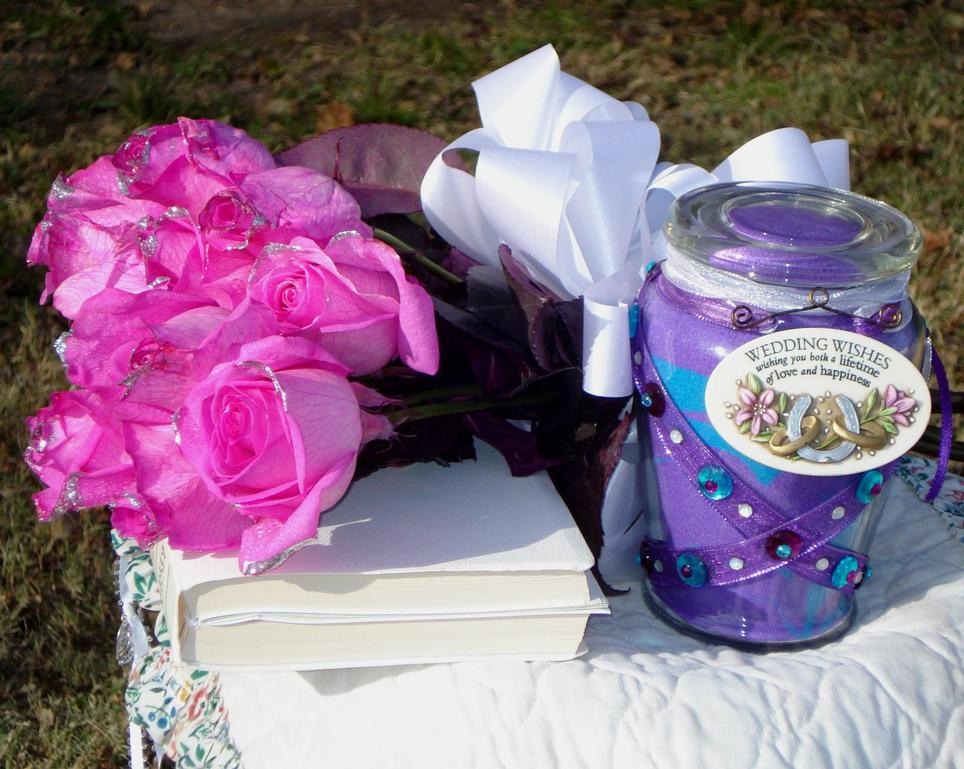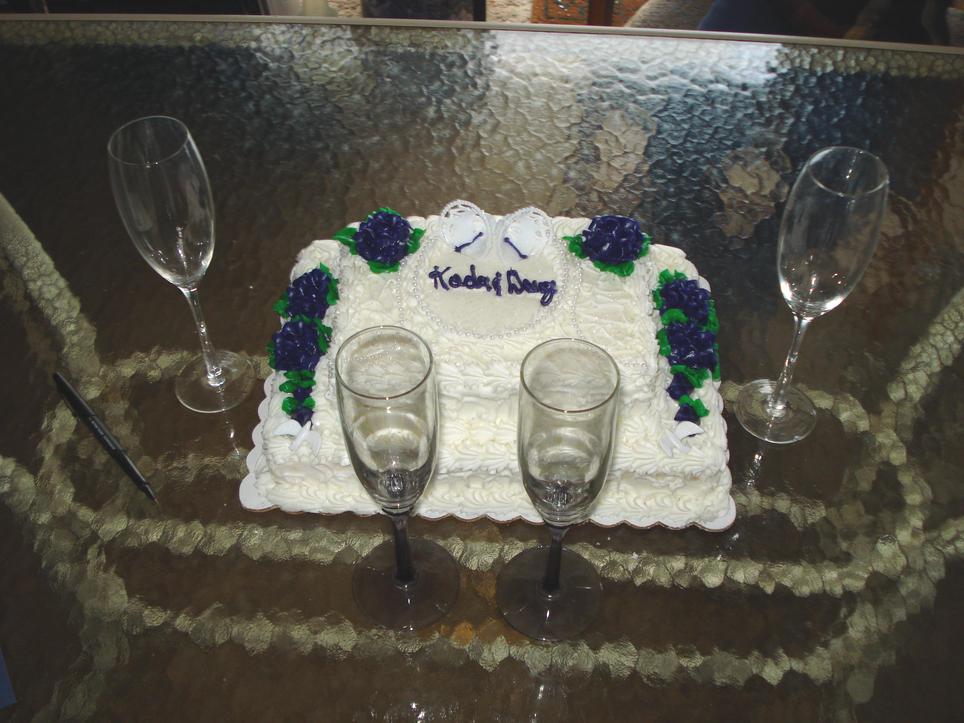 Wedding Sand Ceremony Jar I Made
Hope Everyone Enjoyed Their Visit Here
Wishing All A Blessed Day