We Haven't done many Shows with him but every show he has been in he has won.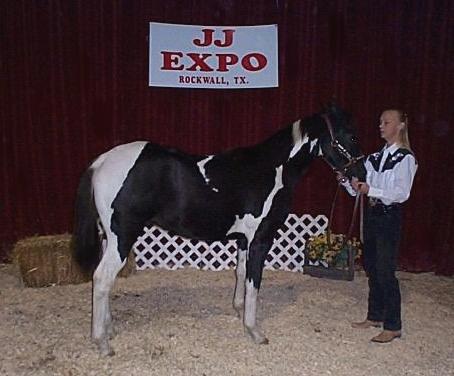 November 17-18-2001

This is his First Show we had taken him to.
My first time I had ever shown in a Halter Class.
So I think we did rather well for our First Time Out. The Show was in Rockwell, Texas at the JJ Expo.
He Placed First and Second in his Halter Classes.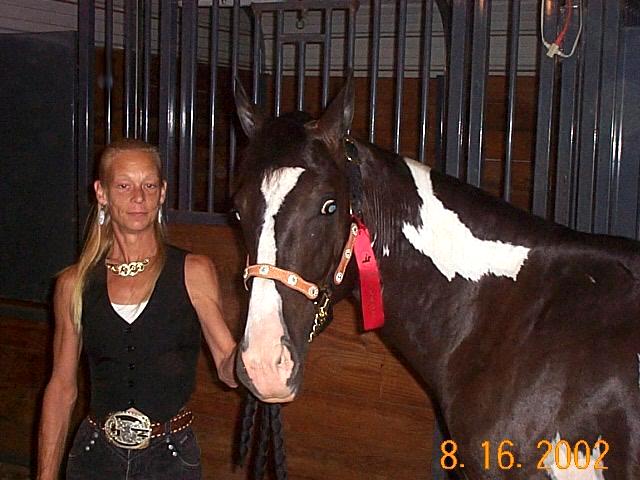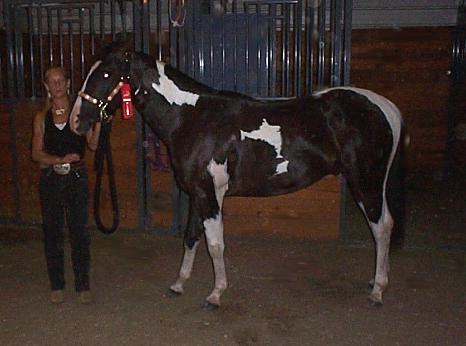 August 16, 2002


I took Thunder to a Seminar in Terrell, Texas.
The Place was Mystic Acres.
There was a lot of the horses there that were really great.
He Placed Second in Halter Class.
These Pictures had to be taken at Home after the Show.
My husband Jim had to work that night.
So when he got home he took them for us.
He is still doing really great.
I am sure he will keep up the good work.
He has already proven himself to us though.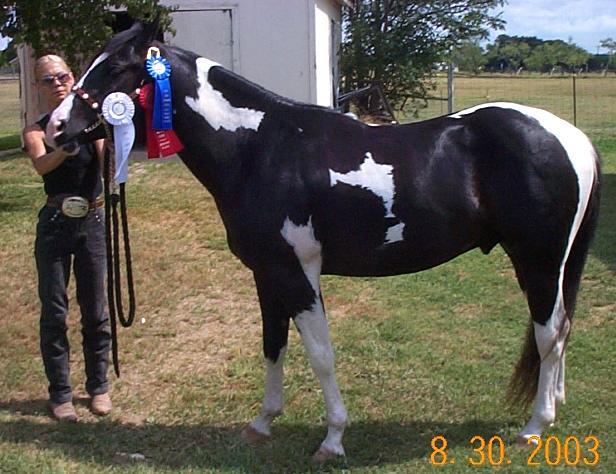 August 30, 2003

I took Thunder to Terrell, Texas at Mystic Acres.
He Placed
2nd in Halter
4th in Champion Halter
1st in his Color Class

We were hoping to be able to do more this year.