I am a Chihuahua & Shelty Mix, when I was about 6 weeks old, Mom saved me from a shelter, she saved my life then, because they had told her, that I had already been there too long and you know what happens to those that are in a place like that for too long. Mom took me home, but then 2 days later I had come down with Parvo and Thanks to Mom's knowledge, she knew what to do to save my life again. It was a long week to recovery, but as you can see I made it through that tough time. She worked really hard with me that week, cause it sure wasn't looking good. After I had gotten back on my feet, I learned to do alot of things with Mom, one of my favorite things is riding the horses with her. I use to go in the truck with them but would rather stay home, so that is what I do now. Muffie goes with them now, she loves the truck, so she goes and I stay home, with Samantha and Grandpa Ray, while I wait for them to return Home.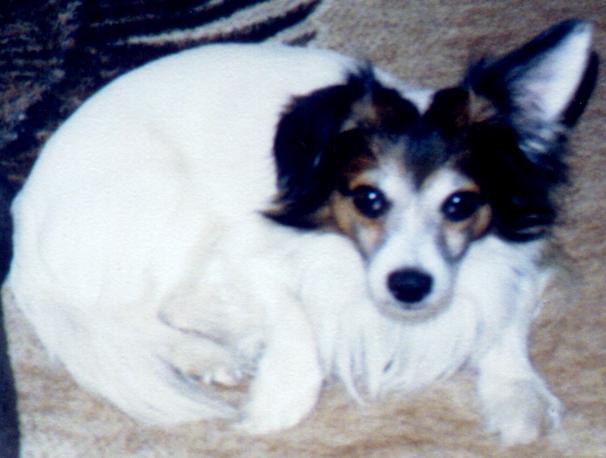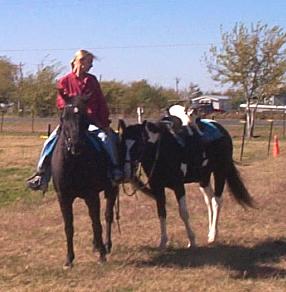 Sunny Taking A Ride 11-9-02
Here is Sunny at his best. He loves to ride, so one day while training Thunder we put him on top of him to ride and Sunny was in Heaven that day to. And it sure didn't seem to bother Thunder that he had a 4 legged rider instead of a 2 legged one that day either.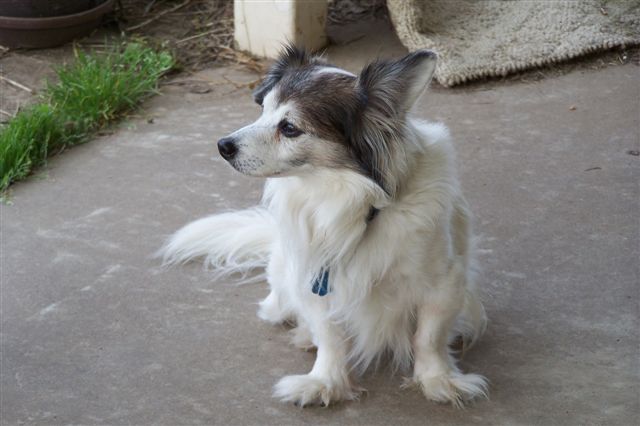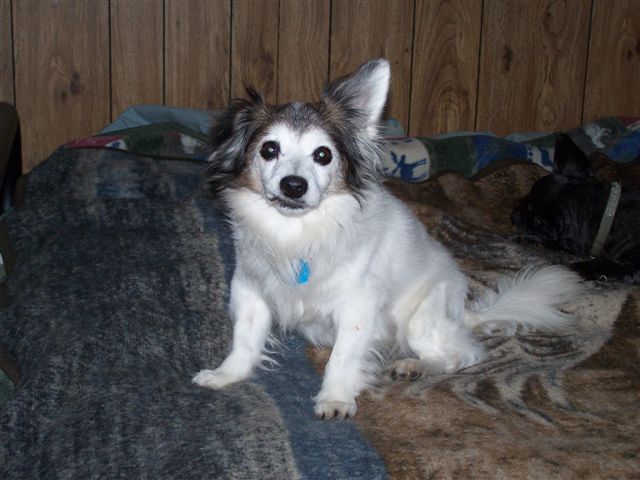 Sunny was one of the Best Friends you could ever have.
We did a lot of things together.
One of his more favorite things to do was to go horse back riding.
When ever we would go camping he would have to go riding even if we weren't.
So we gave him his own horse. That horse was Sabiann.
He would ride on her back with pride and you could tell she enjoyed him being with her.
She is gone now, so I am sure they are riding off together now somewhere.
He would even ride on the motorcycle and 4 wheelers. He would even help mow the lawn.
He was a Happy Go Lucky Kind Of Guy. He lived a long Life.
He made it to the age of 29 longer then any other dog that I know of.
He will be Greatly Missed By All.
Febuary 14, 1980 - October 5, 2009