We found Romeo on Craigslist and Doug fell in love with him. This horse is a been there--done that type of horse. First he is 17 so all his bad habits are gone or well established. He was a stud till the age of 6 years old. He ran barrels till he was almost 12 and for the last 5.5 years belonged to a family that liked to trail ride.

I could see the value in this "I've been there – Done that type horse." First off he is a Missouri Fox Trotter (MFT) which means that he is from the family of smooth moving horses. MFT's were bred to handle the countryside in Missouri where people appreciated nice riding horses to take them long distance over rough terrain. Besides having a nice gait that can put the miles behind you while you are truly enjoying the ride.. He is very sure footed which is something that he would need to be in this rough country as well.

Romeo has a job different than all the other horses we have here. His job is to get the mail every day… Monday through Saturday and bring it home. This would be an easy job except for the distance and weather. When most horses are waiting for the weekend or a nice day for a ride down a trail Romeo will be saddled and waiting to head off down the road to recover the mail. His job doesn't get put on hold due to rainy or snowy weather. The mailman delivers come rain-snow-or shine.

Romeo has found that he has started his life here at the bottom of the herd.
He's only been here a short time and just lately been allowed to eat with the small band of horses in the pasture.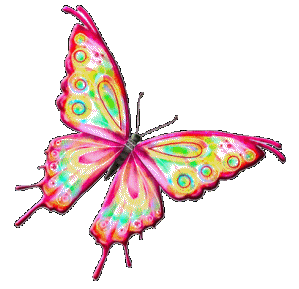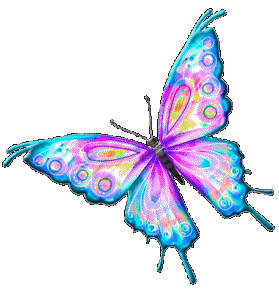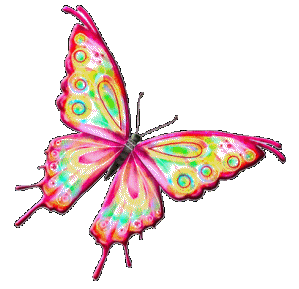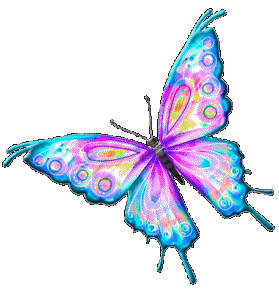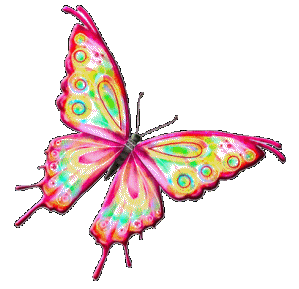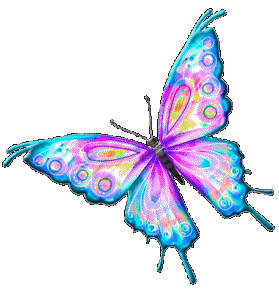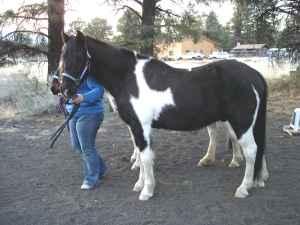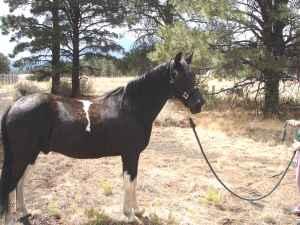 AKA (Romeo)