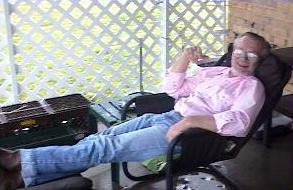 ( As you can see he really has it rough here too.....LOL. )
Thought ya all would like to see that my dad really does ride to.
That is when ya can get him to...LOL.
He hadn't been riding for about 4 years and I finally got him back up and going.
Boy was he sore when he was done.
Now waiting for the next ride with him.
This is his horse SunDancer, an 8 year old Quarter Horse.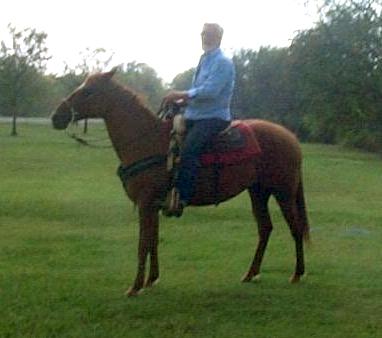 This is my Dad.
We moved my Dad down here to Texas from Indiana in July of 1998.
I think he likes it here because of the warmer winters and no snow.
Well no snow like there is in Indiana...LOL.
Since my Husband Passed Away my Dad has been a big help to me here.
I am Greatfull for Dad moving here and being the caring person he is.