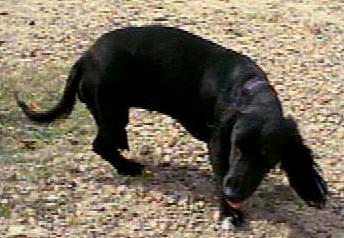 My name is Misty and I am what you call a Docker.
Well I am half Dachaund and half Cocker.
I am really happy here with this Family.
We do a lot of things together.
I also spend a lot of time with my mom watching over her.
I have also raised two litters of kittens here too.
I am an all around mother.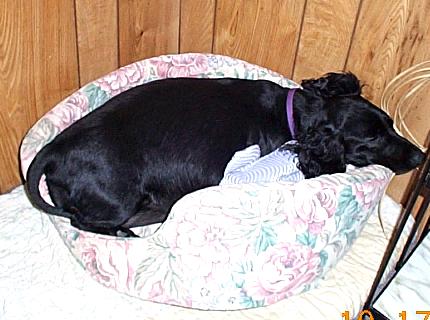 Bred Her To A Minnie Dachaund
Babies Due Any Day Now!!!!
Well here is the NEW CREW, Born Oct. 18, 2002.
She delivered 4 days early but she and pups are doing great.
She had 4 Boys and 5 Girls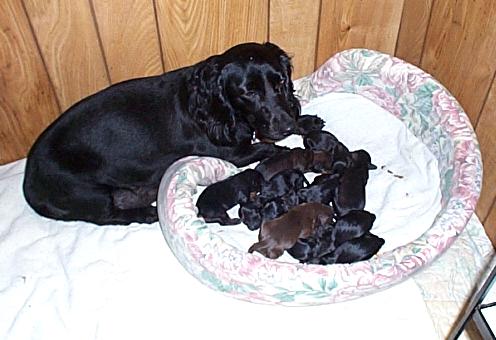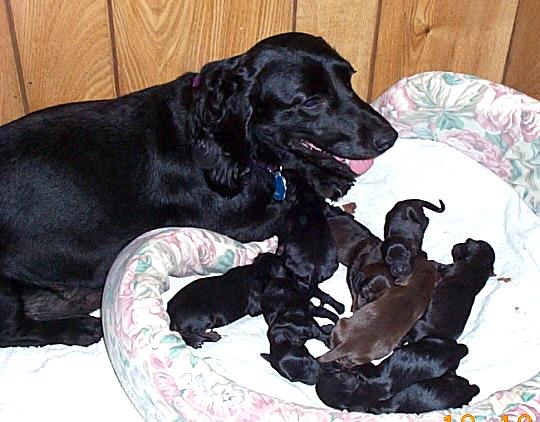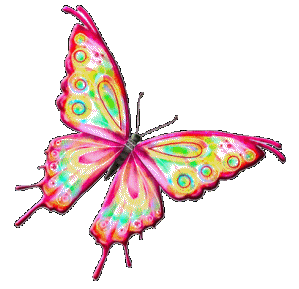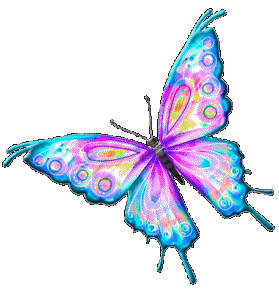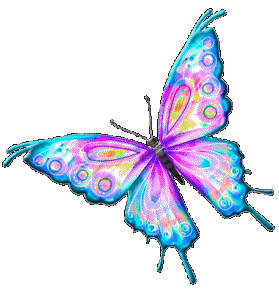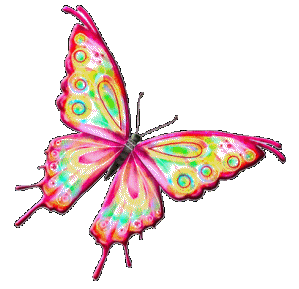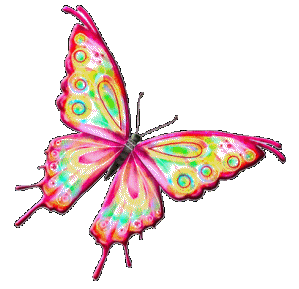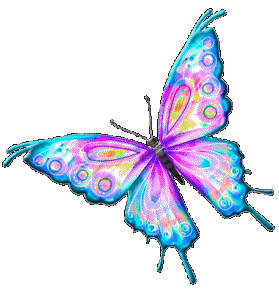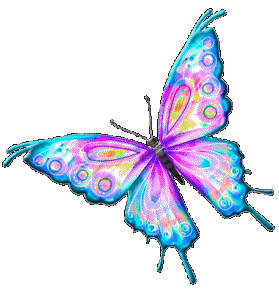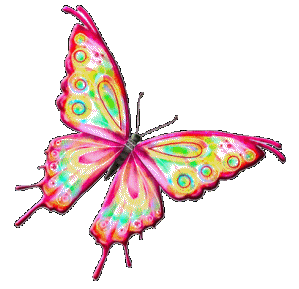 Misty Rain
October 1999 – January 13, 2012


Misty came to us when she was just a few months old. She started her life out by being my companion in the truck when I used to drive over the road. Soon as she would see I was packing things up to go back out she made sure she was waiting at the door as if not to be left behind. When she wasn't in the truck she was busy being a mother to everything and anything she could put her nose to. It didn't matter what it was. She actually raised 2 litters of kittens in which she actually made milk for. When one of my other cats had her litter of kittens we had put up a dog gate to keep the kittens in one room, well Misty still thought it was her job to take care of that litter too so she would go over the gate and bringing one at a time out over the gate and bring them to the couch to take care of them and as she was bring one out Sheeba the mother would come back and bring it back it was an on going battle between the two of them until they were old enough to take care of themselves. When I used to raise Peacocks and Show Chickens she was the mother hen to them as well. When we moved out here to Arizona and when it would snow she really loved it. One day when she went out with her hair being long at the time she actually got stuck in the snow and had to be carried in and put in front of the wood burning stove we have to get the huge snow ball out of her hair to thaw out. After that we kept her hair shorter for winter. She loved to try to hunt the rabbits out here but we ended up nic naming her wrong way Misty cause it never failed if she was sitting on the porch with us watching for them they always seemed to be on the opposite side of the porch in which she was watching for them to show up.
She is so Greatly Missed Right Now.


She had an accident while we were out feeding horses, She had run behind my truck and got herself under the rear tire, so the following morning we took her in to the vet and had to make the decision to have to put to sleep for her pelvis bone was broken too bad for repair, and we knew deep down that she wouldn't want to live the rest of her life not being able to do the things she had done for many years, hunt, run and play.


I have posted some pictures below that we had taken of some of the things Misty had done.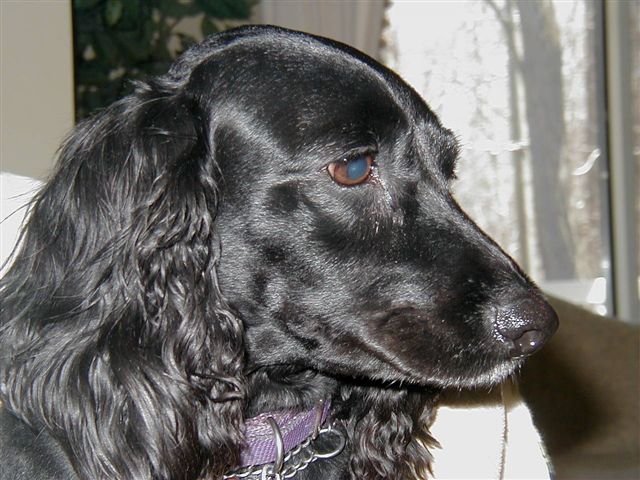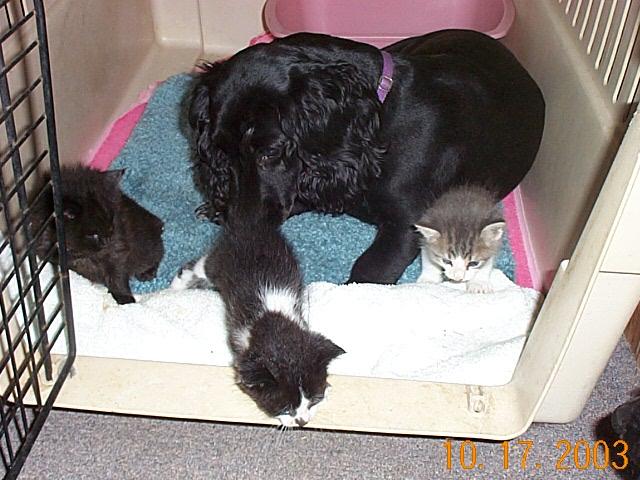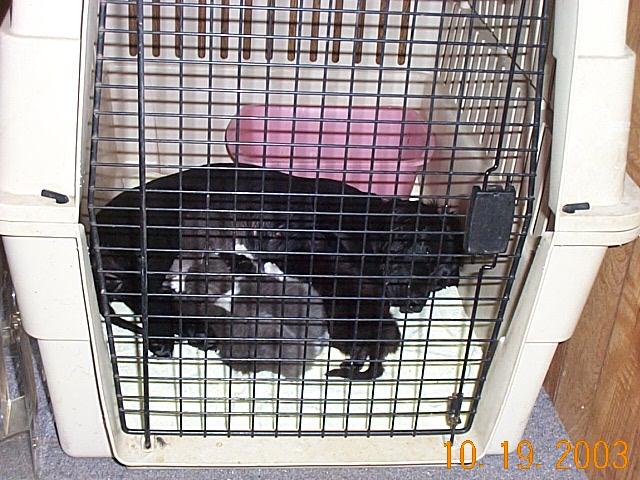 This is the Last Litter she raised.
The Black and White one in center is our Alex May Lee that we kept out of that litter.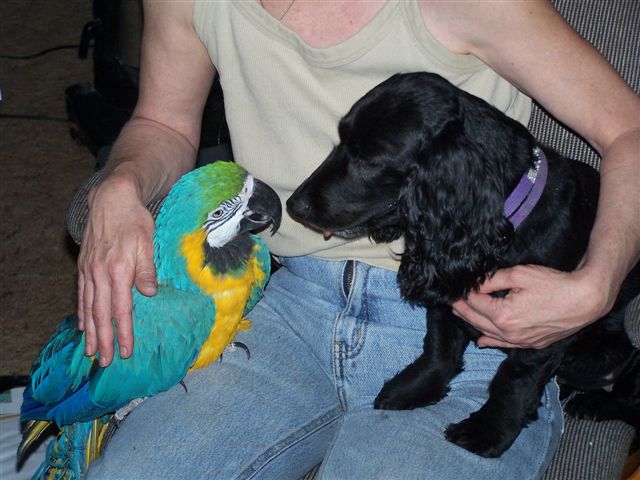 She was spending her time with Kola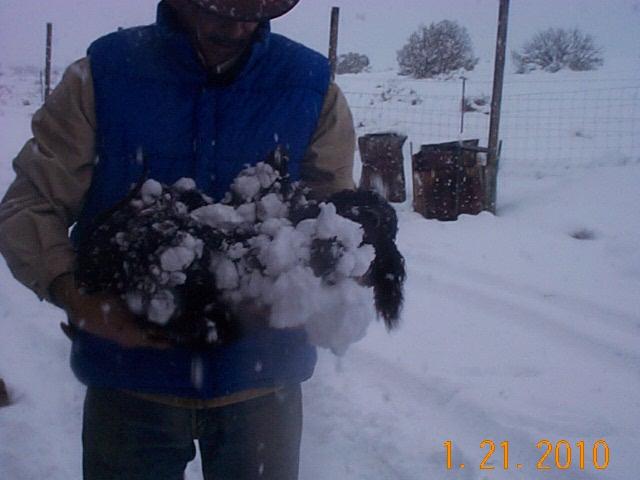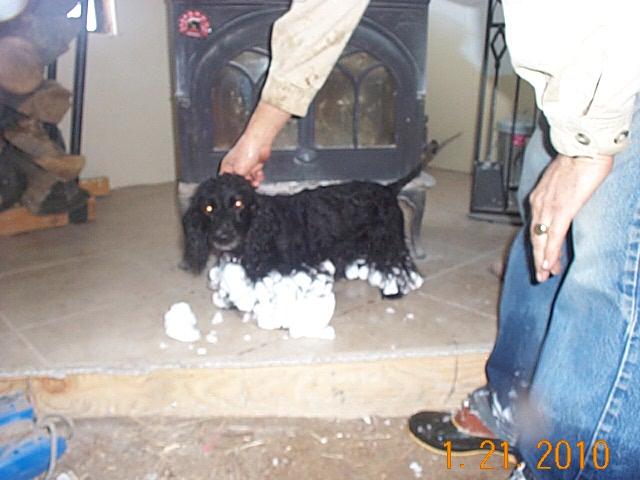 This is the day Misty got stuck in the snow and Doug had to rescue her and put her in front of the stove to thaw out.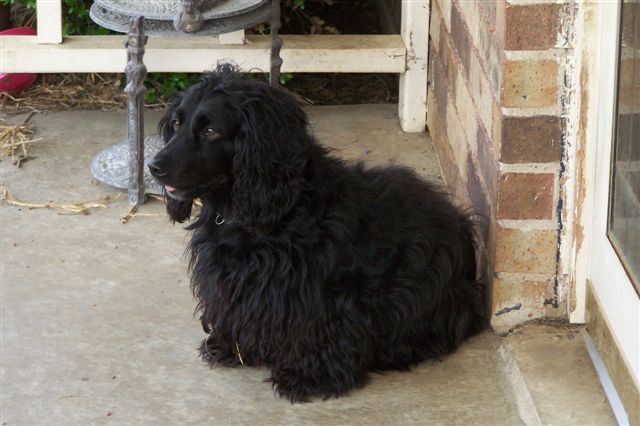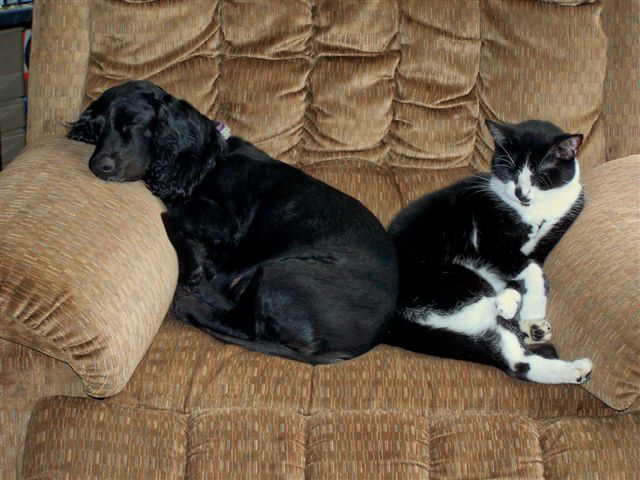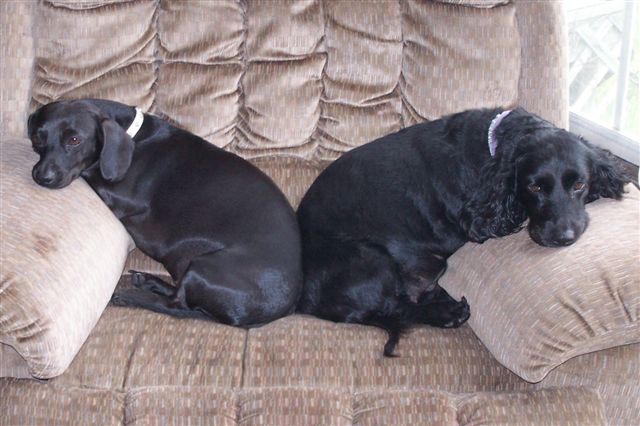 Sleeping with Alex May Lee

In need of a haircut but still looks good

With her daughter TinkerBell