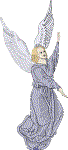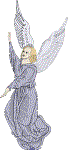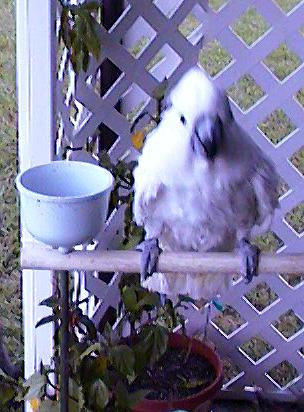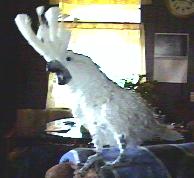 I'm an Unbrella Cockatoo. I have been with my Mom and Dad here for a real long time now.
I really Love to be around kids and babies. Mom has taken me to alot of school programs.
I sure Love going to them too. When we go to them, Mom lets me walk around and visit with all the kids there.
That is really something that fun to do and my favorite part of going.
She talks to the kids there about where I come from and how to take care of a bird like me.
In the summer I get to go outside with them, and Kola does too.
If Mom or Dad are laying on the couch, I crawl under the blankets with them and go to sleep.

Lady Bug Has Passed away. She went to her place on April 23, 2000.
She is Greatly Missed by All.