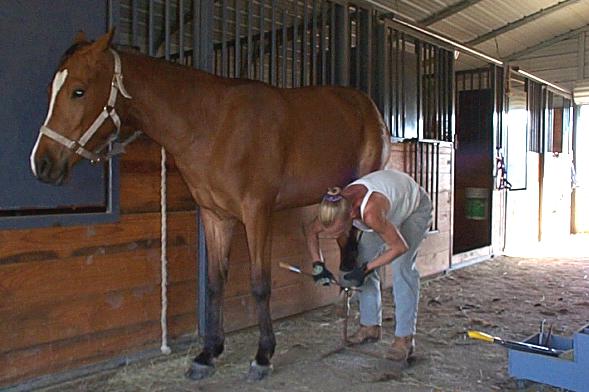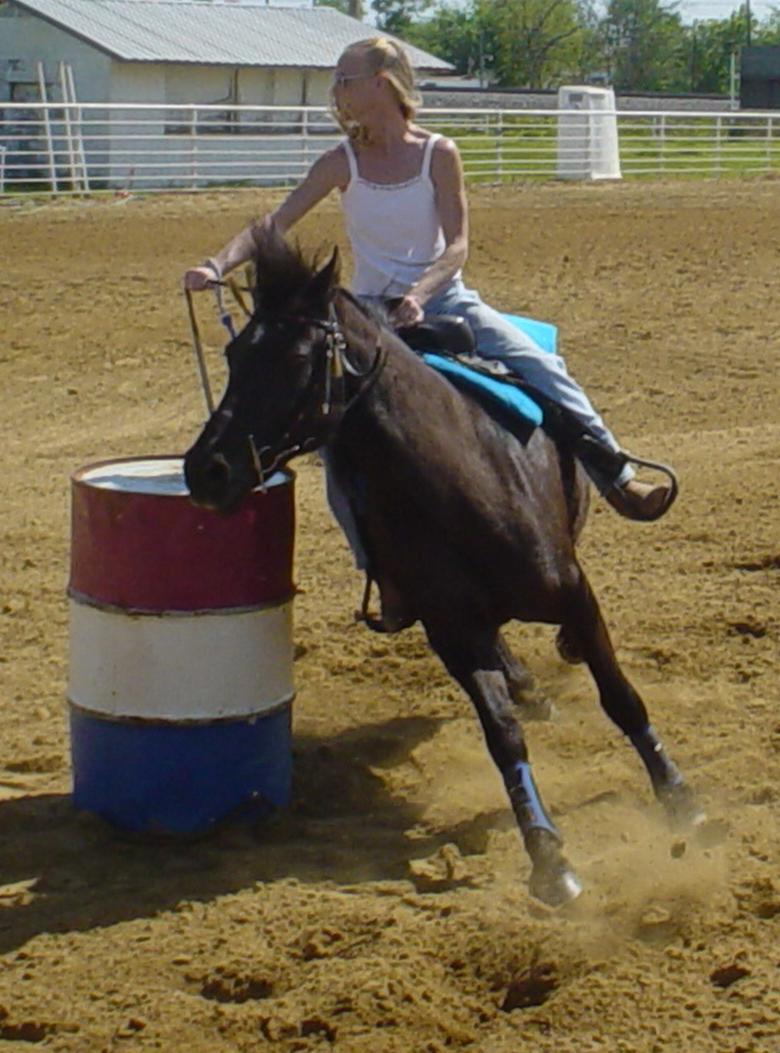 Here I am trimming Lady's feet.
Just one of the many things I learned how to do. Just takes me longer to do it.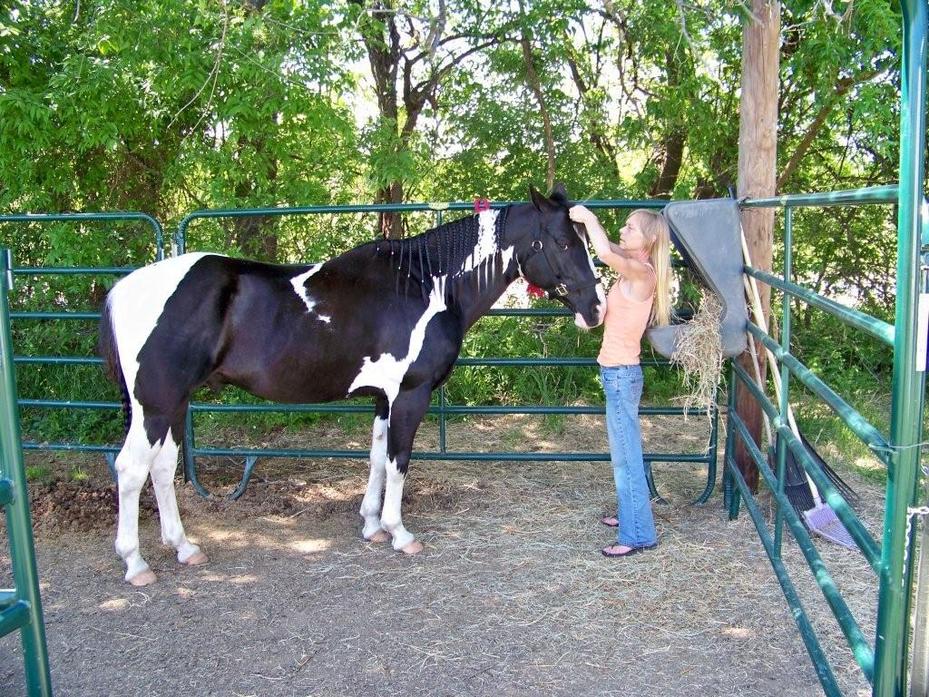 All Bathed and All Braided Up

This is one of the Rodeos we were at in Wills Point, Texas.
This was Shetan's last ride before his retirement.
In case you are wondering why the mane and tail are braided, here is why I do it. If you are wanting to train a mane to lay on one side that is a good way to do it. It also promotes it to not get all tangeled up and that helps it to grow out longer for you. The tail being braided is for the same reason helps keep it off the ground.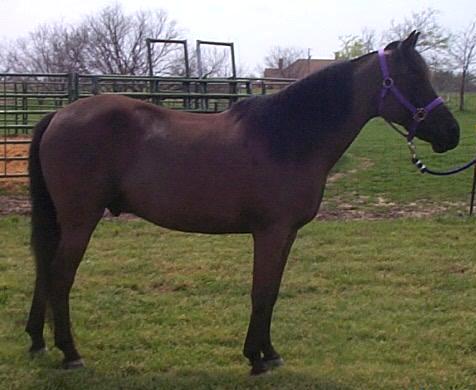 Shetan After Being Body Clipped
I like to body clip a horse during the summer months.
It is alot easier to keep a horse clean and fresh.
Exspecially after a long ride.
It Gives them a velvet look.
It gives you a change of color for awhile untill it grows back out. Shetan is a black color but after a body clip you can see the color change it has done on him.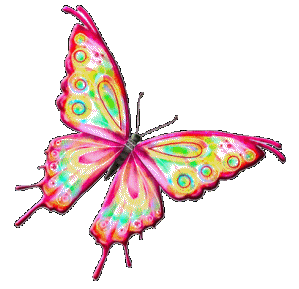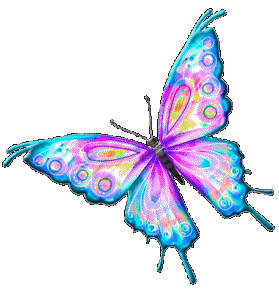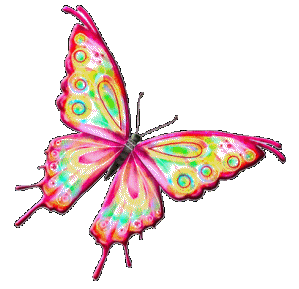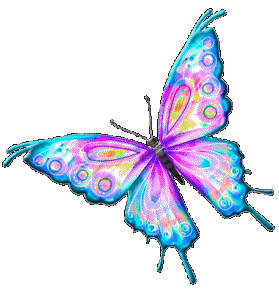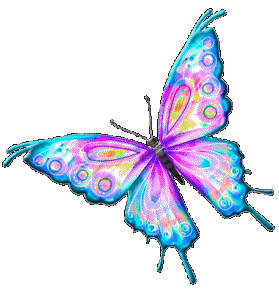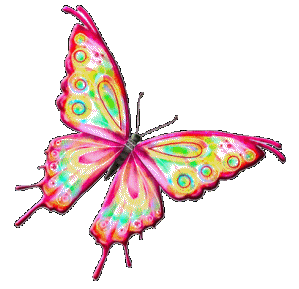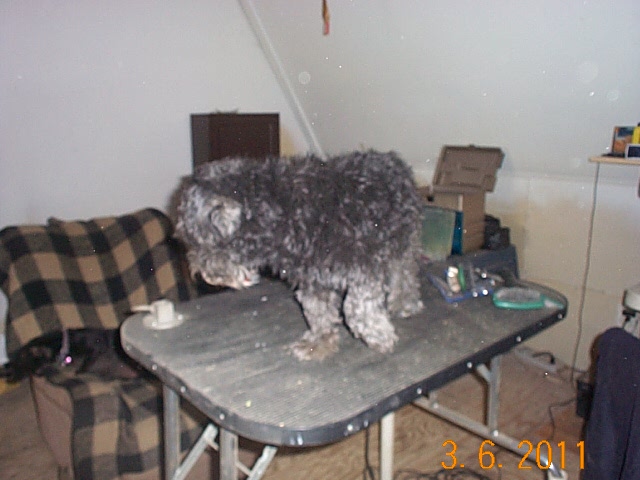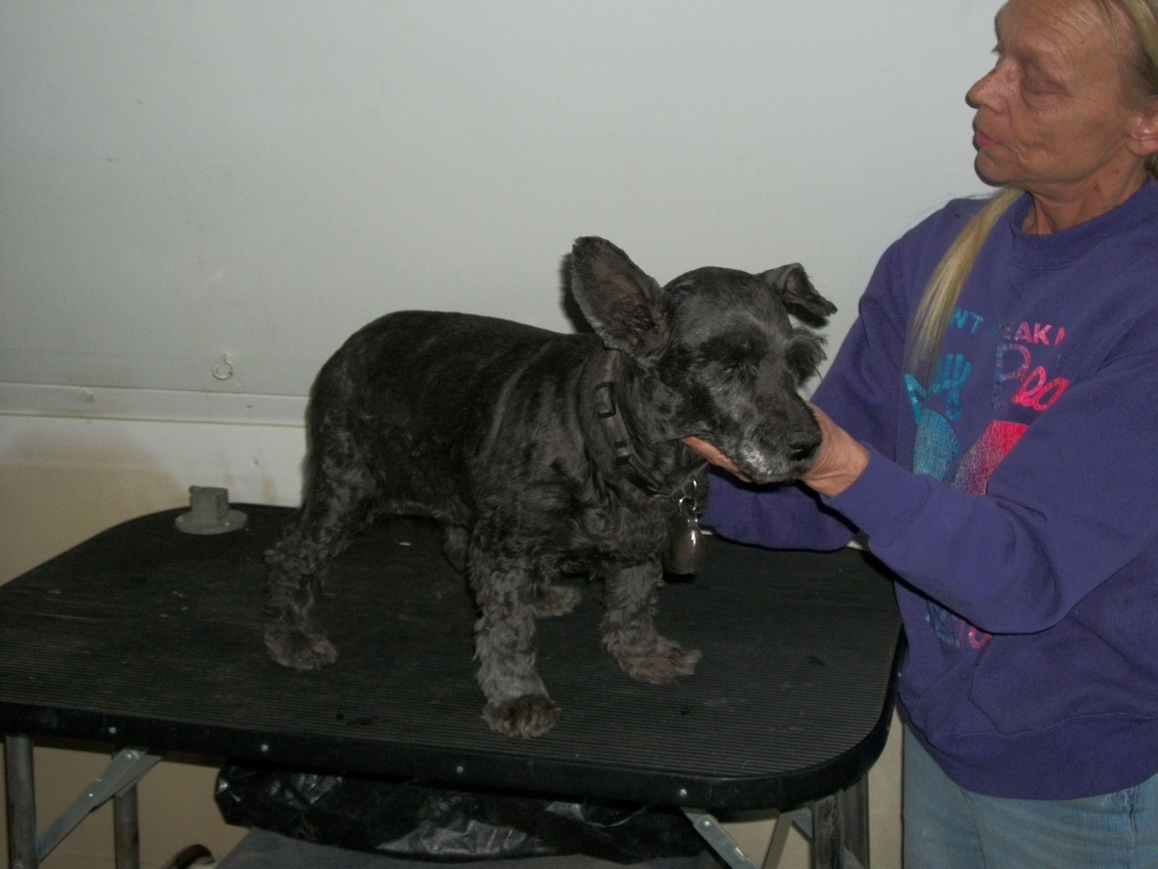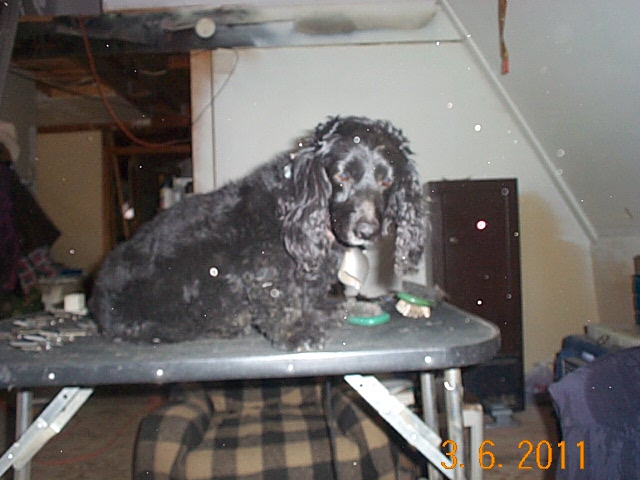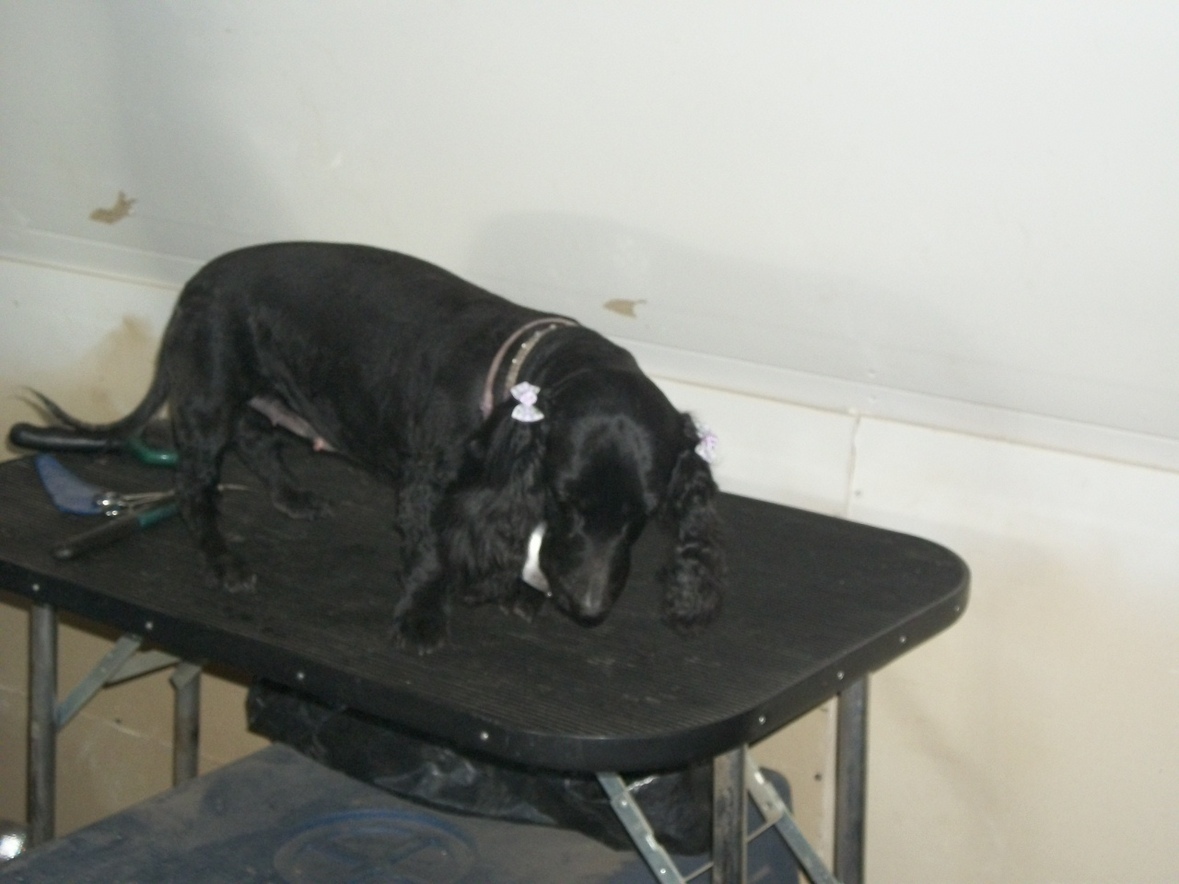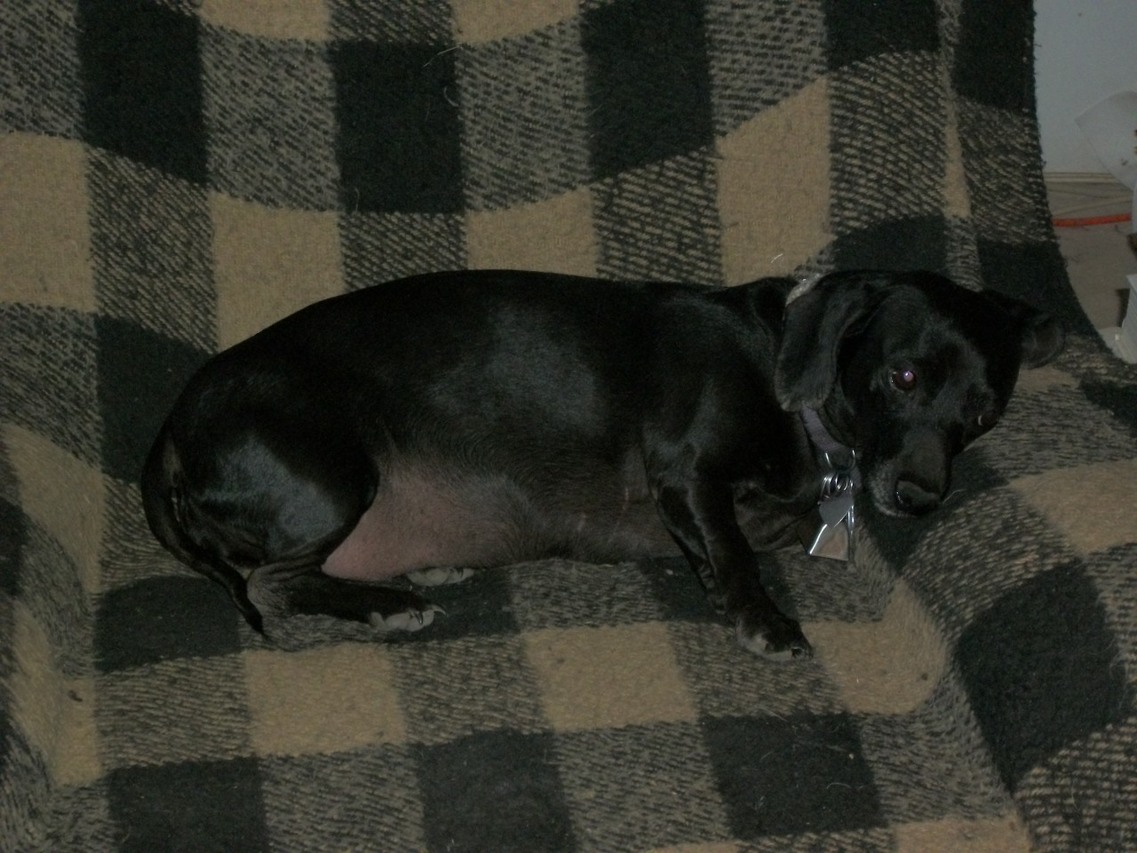 Muffie Sue is our Scottish Terrier Which is 16 this year.
She gets around pretty good for her age, just needs a little help now and then getting around. She runs a track around the house several times a day to keep her going. Misty Rain is our Docker. She is 11 this year and still thinks she is a puppy.
She is our little hunter around here. TinkerBell is Misty's Daughter.
She will be 9 this year.
She has no hair to cut so she just gets a bath.