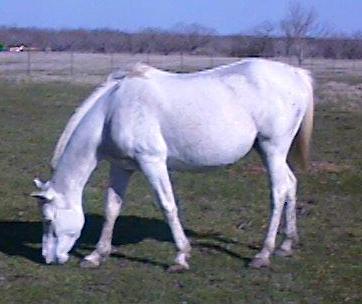 I am a 19 year old Arabian. I aquired this family March 1, 2000.
My Daughter was Born April 22, 2000. Her name is Lady Spirit Dancer.
The name that my Family gave her fits her well.
She Dances around here like nothing and she is full of the Spirit too.
At the same time she is a Lady.
Frosti was in alot of pain from a fall she had taken awhile back.
So we had to make the decission to have her put to sleep.
She is now running with all the other horses there at
The Rainbow Bridge
.