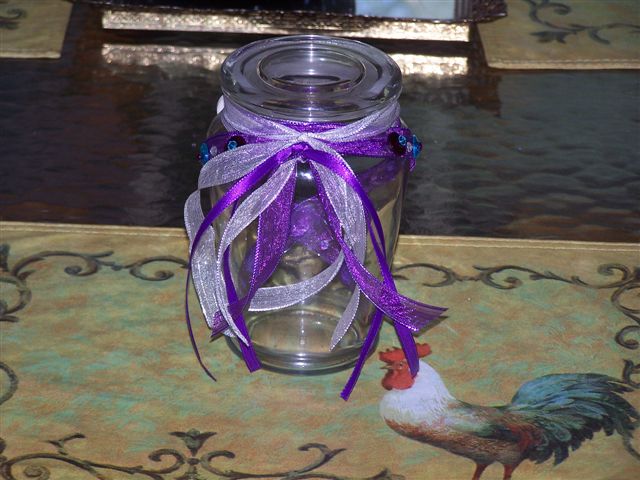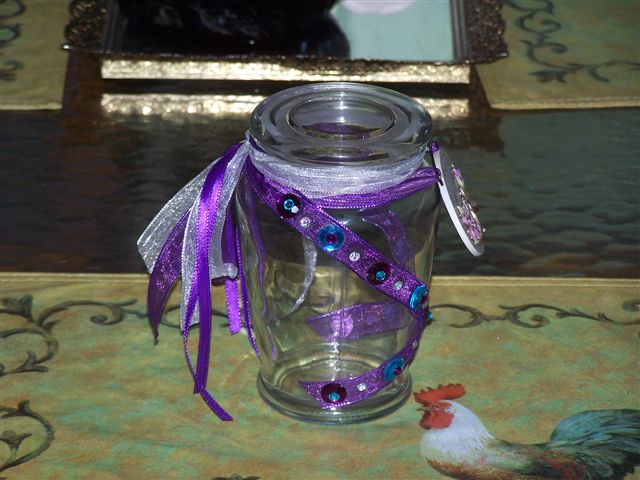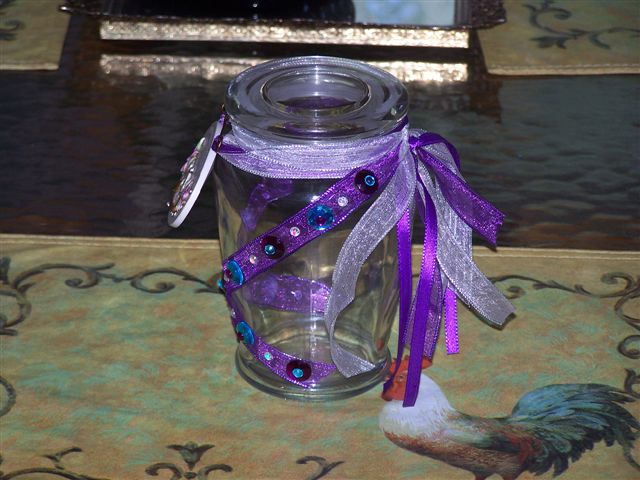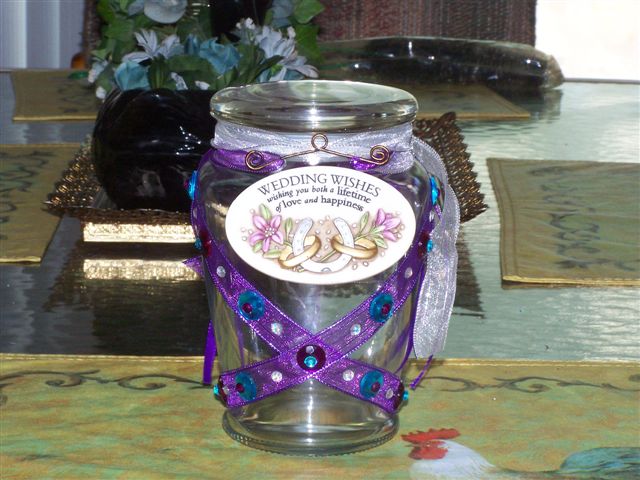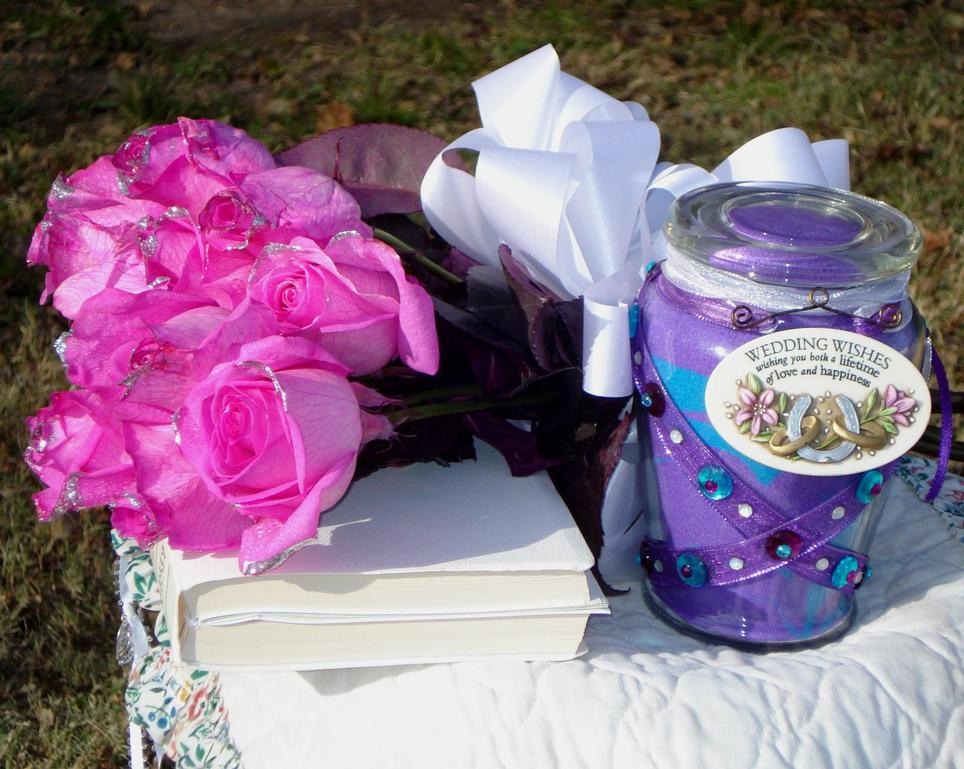 Fancy That Bottles & Jars
This is the Jar that I had made for Our Wedding.
So if you would be Interested in one Please Email Me


koda58@yahoo.com
I Only Decorate The Bottles & The Jars
The Sand used for the Wedding Ceremonies can be Purchased at any Craft Store.
&
The Pennies Well They Come From One Of Your Loved Ones.
The Bottle
If anyone has had A Loved One Die.
Then this Pennies From Heaven Bottle,
Just might Catch Your Eye.
This Bottle here,
Is Not to make you Cry.
But to Help put on a smile,
And sit back and Sigh.
Cause Once you put the Penny in,
You Will FEEL the WARMTH,
Come from Within.
Written By: Koda
January 7, 2004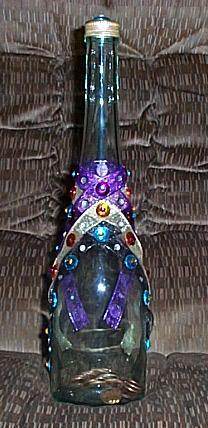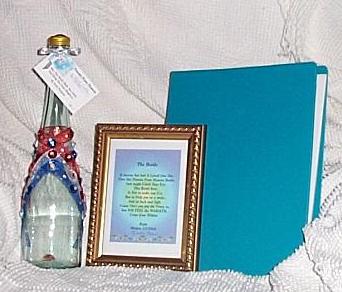 The First Bottle that I Made was in Memory of My Late Husband.
Then One of My Friends said she would like to have one.
So I Started Making them for Others To Have For Their Own Memories.
There is More Information On The Bottles on My Poems Page Under The Title " The Bottle ".
If Anyone is Interested in One of these Bottles Please E-Mail me at:


koda@miricalesfromheaven.com


Along With The Bottle You Will Recieve a Framed Poem of "The Bottle" to Go With It.













I WILL NOT be making any Bottles or Jars untill after I am all moved.
So They are Temporarily on Hold.