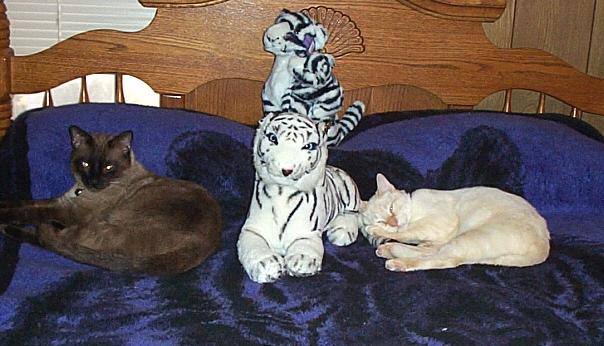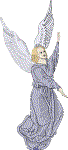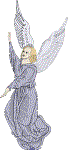 Cuddles was sleeping with his son Flame
My name is Cuddles and I am a Balinese Siamese.
My Mom and Dad here use to take me in the truck with them and I liked it alot too.
I would sit up in the window when Mom was driving and sometimes would lay in her lap.
Now that they don't drive no more I lay around alot when I am not playing with Sheeba.
She is another kitten who came here not long after I got here.
She is kinda shy and hides alot, but we do get into alot of trouble together too when we play.


Regret to say that we have lost Cuddles now, Took him to the vet for a bladder infection but guess it was further along then I thought so he stayed there for 3 days and gave up. He passed away May 8, 2005