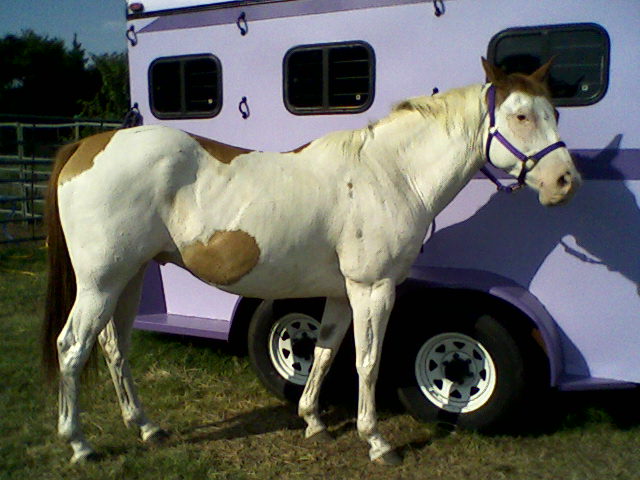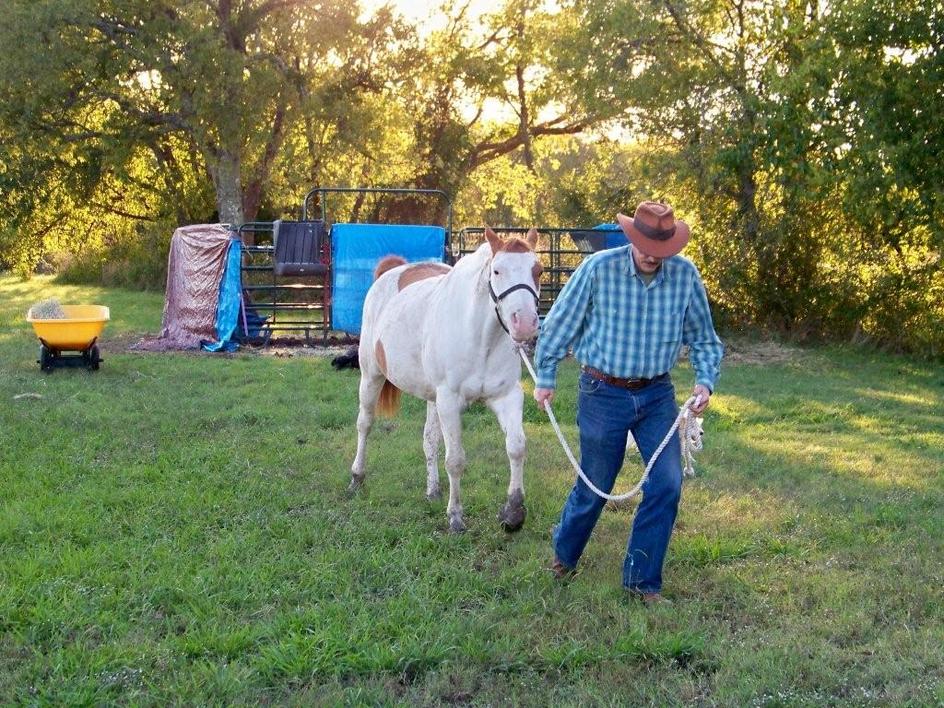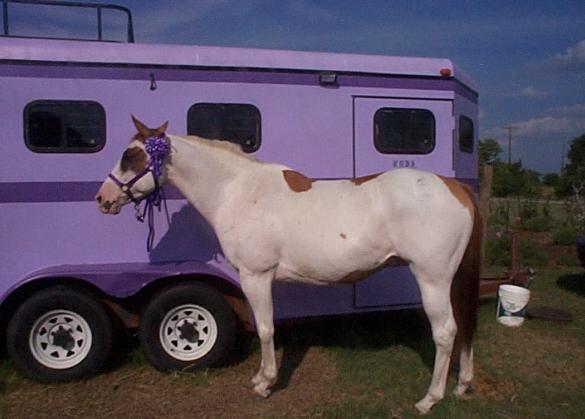 Doug Walking Cherokee Back From Feeding Cherokee is a 10 year old Medicine Hat Paint.
After getting a steal and free delivery of him we found that he had been left in a large pasture where the owner spent most of his time with the other horses and just couldn't find time for him.

He was purchased for a Friend that lives in Arizona.
Once he was delivered she found that all the help that had been promised to help her take care of her new horse disappeared…. so she gave him back.

He is a strong willed horse that needs TLC and good handling. We have taken him on a few rides now and to get him to move you must first get his attention so he knows that there is a reason.
We really feel that as time and the miles pass by he will develop that trust and will prove to be an indispensable asset. Cherokee has a unique quality. It is his emergency brake system. He sets it on drag when being lead or ridden and rarely rushes to places that is unknown to him.
He can walk all day at a slow pace and when its needed step right out to gain some distance from a bad situation. He has a nice slow walk, a Cadillac trot, and a bus style lope.
He is just comfortable to ride.