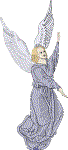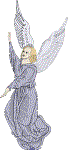 I am a Silver Tipped Albino Ferret. I aquired this family through an Auction Sale.
My new parents didn't know what my name was, so they just started calling me Bubba.
Mom and Dad they let me out alot, and I sure do like that. I run and play in the house.
My favorite playmate is Midget Monkey.
Sometimes when Mom or dad is on the computer I will nip at their feet to try to get them to play with me.
It works too...LOL.
Dad also liked my name so much that he uses it as his CB handle.

Bubba is no longer with us. Nope he didn't pass away.
With us being on the road alot felt it wasn't fair to him.
Brandy called us and told us she had a friend who's Birthday it was.
Told us that the Ferret that she had for many years had passed away.
So we decided to let her have him. He is very Happy where he is at.
She takes him all over with her and has free run of her house.
Something we couldn't do with us being gone alot.
We still Miss him alot but knowing he is Happy and has a Good Home makes it easier on us all.

Bubba is no longer with us for he has now Passed Away.
He had went to sleep in the New Owners arms and never woke up.
We know that he was Very Happy there.
He just passed away from old age.
We know now he is running around and playing with all the other Ferrets now on
The Rainbow Bridge
.